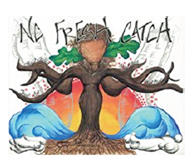 2nd Annual NC Fresh Catch Raleigh Brings Fresh NC Seafood and Music to Downtown
Kick off the Summer right with a clam bake,cold craft beer,live music, local art, and a Caribbean-­‐style Seafood Feast. NC Fresh Catch Raleigh returns to Moore Square Saturday, June 7th from 1-7 pm, packing the park with day-­long entertainment and authentic island flair.
Plates Kitchen, Tir Na Nog, and other localrestaurants team upwithmastercooks from Raleigh,the Outer Banks, Kingston Jamaica and local commercial fishermen for an on site cooking andeating experience not be missed. Menu items include an OBX Clambake, island-style Fish 'n Chips, Jamaican Peppered Prawns, Jerk Chicken and much more! Bring your blankets and lawnchairs for a picnic on the grass or grab a table at one of the out door shaded "dining rooms". Lunch boxes,dinner plates and family-sized picnics will be served all day while supplies last.
NC Fresh Catch Raleigh brings a music bill as sweet and spicy as the food they're serving. The Kata Band kicks the show off with authentic Reggae, Roots/Rock and Highlife. The County/Soul acoustic ensemble of local artist Rissi Palmer will follow. The Heritage will be hot off tour and ready to unleash the funk Winston-Salem style.NC Fresh Catch Raleigh is hosted by The Dye Wells,also performing their infectious Funk Rock & Soul,with Urban Soil, a Raleigh basedband with sold rock grooves and heavy Americana overtones.Local favorite,Dj Pangean, will spend the day at mission control, keeping the show safely off the ground, spinning new and old school jams between sets.
Other event activities include local artist booths anda fish print t-­shirt station where children and adults can make one-of-a kind t-­shirts to take home and learn about Gyotaku printing, a traditional Japanese fish printing technique.
Event and ticket information can be found at www.ncfreshcatch.com. All food is served while supplies last. Get express service and guarantee the food you want by ordering in advance at www.ncfreshcatch.com/raleigh – order.Partial event proceeds will benefit Nourish International, a nationwide organization started in North Carolina that engages university students to help fight extreme poverty around the world.
About NC Fresh Catch:
NC Fresh Catch believes every community in North Carolina deserves access to fresh,NC-grown food,that local harvesters deserve to be promoted and make a living from their hard work,that people across the state will welcome the chance to support each other and to learn about other NC communities, and that all this can be accomplished through great music,great food,and a great time!
Interview Options: If you would like to interview festival organizer ,Michael Kalna, or any of the musicians,chefs,fishermen and farmers involved in the festival, contact Michael Kalnaat at 919-428-0845 or michael@ncfreshcatch.com.
You might also like:
Category: Press Releases