About The Chapel Hill Recorder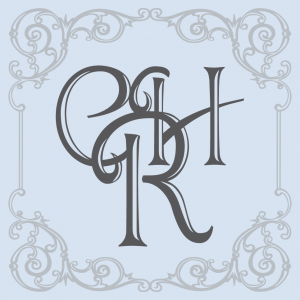 I am often asked what it was like to grow up in Chapel Hill, North Carolina. Simply put, it was idyllic. Neighborhoods were safe (and for the most part, still are), and there were always gaggles of other kids to play with until it got too dark to play outside and we were all called in for dinner. The public school system was excellent, and since many of us were the children of UNC professors, the importance of getting a good education was ingrained into all of us. Extra-curricular activities centered around sports or the arts, and included Rainbow Soccer, Basketball Camp, Swim Team, Horseback Riding, Community Theatre, Youth Choir, Art Classes at the Carrboro ArtsCenter, and incredible summer camps like Storybook Farm and Camp Clearwater. I also spent many an afternoon simply window shopping and walking on the stone walls of East Franklin Street. It was a small enough town where you would usually run into someone you knew wherever you went, but large enough so you could maintain some semblance of privacy.
Chapel Hill was, is, and will always be a college town, as the University of North Carolina is a predominant presence. During the academic year, the town's population increases by 30,000 UNC students, who bring with them a youthful exuberance. The University also contributes greatly to the amazing culture, music, art and diversity one finds here — not to mention one of the winning-est men's basketball programs of the nation. Watching every Carolina Basketball game was equally important as going to church every Sunday. During March Madness, it was a given that school classrooms would have a television set up with the game on, in lieu of lessons taught. I still try never to miss a game!
But during the summers of my youth, as the college students spent their summers elsewhere, Chapel Hill would transform back into a small, sleepy village of local folk. It was this village that raised me, and even back then I knew I was extremely fortunate to grow up here. What made it so special, and what contributed greatly to my many fond childhood memories, were these local folk. This incredible community of people is the reason I choose to live here now, and why I want my daughter to grow up here, just like my husband and I did.
This site is dedicated to this remarkable Chapel Hill community, then and now. It is here that I hope to preserve the wonderful facets of life that made, makes, and will continue to make this town the special place that it is.
Thank you for celebrating Chapel Hill, and its neighboring towns, with me!
Nancy Largent, Founder
ABOUT NANCY LARGENT, FOUNDER
Nancy Ingram Largent's parents moved to Chapel Hill, NC in 1975 when she was four years-old, in order to escape the harsh winters of New England. And she is so thankful that they did! Nancy first lived at Townhouse Apartments, when basketball greats Phil Ford and Walter Davis were housemates there, and she often waited outside their apartment for an autograph, to no avail. In 1979, she moved to Churchill Drive in Briarcliff, and in 1984, moved just down the street to Brigham Court. Nancy attended Glenwood Elementary, Carolina Friends School, Ephesus Elementary, Culbreth Junior High, and THE High School, CHHS, class of '88. Then Nancy wanted to see how the other half of Chapel Hill lived and attended college at UNC-Chapel Hill, graduating in 1992. Life as a Tar Heel was a completely different experience than life as a native, and gave her an even greater appreciation for this amazing college town. There is an underlying rule that if you grow up here, you have to play in a band at some point. So she spent the next four years playing reggae with Plutopia at local venues like the Cat's Cradle and The ArtsCenter (they were too big to fit into The Cave), and of course, Apple Chill and Festifall. In 1996, Nancy enrolled in the College of Design at NCSU to study graphic design, and graduated in 2000. Much to the annoyance of her fellow classmates, she never switched allegiances to the Wolfpack, making that clear to everyone on game days. In the spring of 2000, Nancy married fellow Chapel Hill native Doug Largent and they moved to New York City later that summer. "Why?" was the most frequently asked question from Chapel Hillians, and their answer was always, "We need an adventure!" After ten years of that adventure, having a daughter called them back home in 2010. Now with five grandparents in town, Nancy and Doug are thrilled to have their daughter grow up like they did, surrounded by family and friends in the best hometown in the world!
Nancy is currently the Communications Specialist for the Orange County Health Department and Family Success Alliance, and the Marketing and IT Associate for the Meadowmont Community Association. She also works as a web developer and graphic designer with her own design firm Largent Creative Company, and is the founder of the Largent Learning Institute, providing personalized technology education and support. Her husband Doug Largent is the Musical Director of Arts in Action and a full-time musician with The Doug Largent Trio and other local bands.