Anyone who graduated from Chapel Hill High School from the years 1967-1996, proudly refer to their alma mater as simply  "The High School."
When Chapel Hill/Carrboro Public Schools were fully integrated in 1966, Lincoln High School merged with Chapel Hill High School. To accommodate the increased population of students, Chapel Hill High School was relocated to the outskirts of town on High School Road off of Homestead Road, where it currently resides. For the next thirty years there was only one public high school in the Chapel Hill/Carrboro Public School System. Therefore, anyone who graduated from Chapel Hill High School from 1967 until 1996, when a second high school was finally opened, proudly refer to their alma mater as simply "The High School."
At the time, it didn't even occur to me how generic that name was. There were three private high schools in the area — namely, Carolina Friends School, Durham Academy and The N.C. School of Science and Math. Students at Carolina Friends School said they attended CFS, Durham Academy students called their school DA, and the Science and Mathers said they went to S & M. But Chapel Hill High Schoolers rarely referred to their school as CHHS — everyone in town knew it simply as "The High School."
For me, there was a underlying sense of comfort having only one public high school in town. As a kid, I switched schools four times before high school. I attended Glenwood Elementary for kindergarten and half of 1st grade, CFS from the second half of 1st-3rd grade, and Ephesus Elementary for 4th-6th grade. There were also only two public Junior High Schools in Chapel Hill at that time, Phillips and Culbreth. At the end of my 6th grade year, our entire neighborhood of Briarcliff and Colony Woods was redistricted to go to Culbreth Junior High School. It was traumatic not being able to go to the junior high school that I always thought I was going to attend. But in 1995, for 10th grade, the balance was restored when every fifteen year-old in the Chapel Hill/Carrboro Public School System joined forces at the one high school. Even some of my early childhood friends from CFS transferred to The High School that year, and I was reunited with many friends I knew from Phillips, too. It was also the first time two of my siblings and I were in the same school at the same time. My step-sister was a senior and my step-brother was a sophomore with me. My brother would have been a junior at the high school then, as well, but he transferred to The N.C. School of  Science and Math for his junior and senior years. (All four of us would end up attending UNC-Chapel Hill at the same time in 1988.) Now that we all were no longer divided and scattered among various local schools, the community of my peers was synthesized — everyone coming together to receive an excellent education. We were now unified as Tigers.
Chapel Hill High School was not only among the top ranked public high schools of the nation, but also had amazing veteran teachers, some staying 20-30 years past their tenure because they simply loved to teach. Its cultural arts department was renowned throughout the Chapel Hill/Carrboro community, and high school theatre, art shows and music concerts were always sold-out, attended not just by family and friends of the performers, but by Chapel Hillians at large. It was customary for my family to attend all the high school plays long before we were actually students there. College-bound seniors and graduation rates were always in the high 90th percentiles, and the high school cultivated a respect for education. Whether or not you enjoyed your Chapel Hill High School experience, and I truly did, there was an overall feeling of appreciation for its academic quality, integrity and diverse elective offerings. Even at the time, I felt privileged to be able to attend a school with such a strong reputation behind it and the achievements to back it up.
By the late 1980's, however, The High School was showing signs of over-crowding. As the population of Chapel Hill and Carrboro grew rapidly, so did the student population of The High School. Class sizes were getting bigger and extra desks were squeezed into already packed classrooms to hold the extra students. Negotiating your way through the swarms of students between classes was challenging. My own graduating class of 1988 had 515 students — the biggest Chapel Hill High School had ever seen. Concerned that our class, along with our families, would no longer fit into our large high school auditorium on Graduation Day, Principal Marvin Koenig booked us into the newly built Dean E. Smith Center on UNC campus — the first of many Chapel Hill High School graduation ceremonies to be held there. Our class was so large, in fact, I clearly remember not recognizing the names or faces of many of my fellow students as they were called up to receive their diplomas. I was so surprised by that — I thought I knew everybody. How could I have gone to school with them every day for three years, and not know who they are?
It would take another eight years before a second high school in Chapel Hill was opened in 1996. Not wanting to give up the prestigious Chapel Hill High School name, which was recognized nationally by universities, the new high school was named East Chapel Hill High School. Students from the original high school began referring to themselves as West Chapel Hill High School, to distinguish it from the new easterly one. No longer able to answer simply "The High School" when asked where they attended, some students simply flashed a "W" hand signal, meaning the West one. Not to be outdone, East Chapel Hill Highers then created an "E" hand signal, which was just the "W" turned on its side to the left. Fierce competition between the two schools developed as was natural, though it was new for our town that had only one high school for so long.
The population of Chapel Hill and Carrboro continued to increase, and even the new high school was soon over-flowing with students. Ten years after East Chapel Hill High School was built, a third high school opened in 2007, called Carrboro High School. The "Carrboro" name was heavily debated. Many parents requested the new school be called South Chapel Hill High School, again so that colleges would recognize the highly regarded name of Chapel Hill High School. Nevertheless, since this high school is actually located in the town of Carrboro, Carrboro High School it became.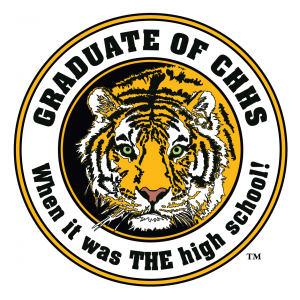 It is difficult for me to imagine what it would be like to grow up in Chapel Hill with two high schools in town, much less three. There is still a strong allegiance among graduates of the one high school, forming an unbreakable bond whether or not you attended during the same years as each other. Long before the building of another high school was even considered, there was a sense of camaraderie among us. We were all in the same academic boat — the only boat. The High School.
You might also like:
Category: Blog