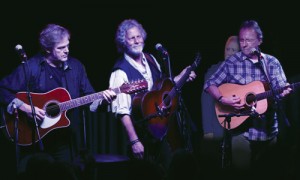 Rock & Roll Hall of Fame member Chris Hillman and The Desert Rose Band – Acoustic will perform at The ArtsCenter in a rare appearance on Saturday, August 16th at 8:00pm. Tickets for this show are $26 General advance, $22 Friends/Student advance, and $30 Day of Show. For more information or to purchase tickets, visit: http://www.artscenterlive.org/events/desert-rose-band/ or call the Box Office at (919) 929-2787. The ArtsCenter is located at 300-G E. Main St. in Carrboro.
Rock and Roll Hall of Fame member Chris Hillman (The Byrds, Flying Burrito Brothers, Stephen Stills & Manassas ), dazzling guitar genius and Gypsy jazz pioneer John Jorgensen, bassist Bill Bryson (Bluegrass Cardinals, Ry Cooder, Laurel Canyon Ramblers), and Herb Pedersen (Jerry Garcia, The Dillards, Old and in the Way, David Grisman, David Nelson, Earl Scruggs, Peter Rowan, Gram Parsons, Emmylou Harris, Stephen Stills, Linda Ronstadt, Kris Kristofferson, John Prine, Jackson Browne and John Denver), form the acoustic Desert Rose Band, a 21st century incarnation of their band that dominated the country charts in the late 1980s.
This is the second of three dates on their only scheduled US tour of 2014. Sales have already been heavy as of April 10 — just sayin'.
You might also like:
Category: Press Releases