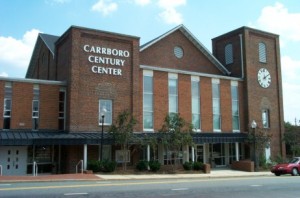 The Carrboro Recreation & Parks Department is offering two free College Information Workshops for high school students and their parents.
Send Your Teens To College For Pennies On The Dollar!
Learn what your high school student needs to focus on right now to get a competitive edge and increase chances for a scholarship; how to motivate your student about applying for college and not make mistakes they'll later regret; the 7 ingredients that colleges LOVE to see and more!
FREE – Please call (919) 918-7364 to reserve your space in this workshop!
Instructor: Rhonda Manns, A2Z College Planning
Fee: Free
1 day
Century Center
Ages: 13+
12330
Monday, September 22, 2014
(For Parents & High School Students)
6:30 – 8:30pm
Navigating College Admissions
Are you a high school student or the parent of a high school student? The college admissions process can be very stressful and time consuming for the entire family. Receive advice on helping your child maximize the high school experience, choose the right colleges, put together standout applications and financial aid. Tips and strategies will be provided on selecting courses, getting involved in outside activities, choosing appropriate standardized tests, college application essays, letters of recommendation and provide insight into how colleges read applications.
FREE – Please call (919) 918-7364 to reserve your space in this workshop!
Instructor: Rhonda Manns, A2Z College Planning
Fee: Free
1 day
Century Center
Ages: 13+
12329
Tuesday, November 4, 2014
(For Parents & High School Students)
6:30 – 8:30pm
You might also like:
Category: Press Releases