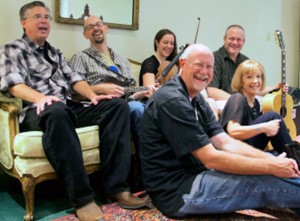 Swift Creek Band will perform a free concert on September 23rd at 7 pm at the Arts Center at 300G East Main Street in Carrboro. The concert is sponsored by the League of Women Voters of Orange, Durham and Chatham Counties and celebrates National Voter Registration Day.
Swift Creek (www.swiftcreekmusic.com) describes its music as Americana featuring strong traditional and progressive bluegrass influences, a touch of gospel, and a healthy dose of folk.
The League will provide voter information and registration forms for those who need to register to vote or update their address.
The League of Women Voters is a nonpartisan political organization, which encourages informed and active participation in government. It influences public policy through education and advocacy.
You might also like:
Category: Press Releases