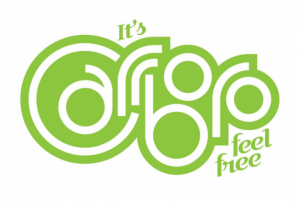 CARRBORO, NC: Carrboro residents and other interested stakeholders can offer their ideas to help guide ongoing development of plans for the town's proposed Arts & Creativity District on Thursday, June 26, 2014 at three separate public meetings that will be held across town throughout the day.

In order to reach the widest group possible, the project's Steering Committee will hold two-hour sessions on June 26 at three different times and locations:

• 9 am to 11 am at the Looking Glass Café at 601 West Main Street
• 1 pm to 3 pm at the Carrboro Town Hall at 301 West Main Street
• 6 pm to 8 pm at The ArtsCenter at 300 East Main Street.

At each of the June 26 sessions, meeting attendees will hear updates about ongoing research focusing on the town's creative economy, including: 1) A artist survey that profiles the needs of the artists and creative businesses; and 2) An online questionnaire that seeks public input about the proposed district. The online survey is currently active, welcomes additional responses, and can be accessed at: http://engagecarrboro.townofcarrboro.org.

At each session, members of the project's Steering Committee will describe the larger context and timetable for the overall planning process. Throughout the day, they will collect and catalog ideas presented by local residents so that attendees at the 6 pm session that evening can review and build upon what has been discussed all day. In fact, the evening session will offer breakout sessions giving participants the opportunity to respond to what they hear and further help refine and frame specific ideas and strategies for shaping the Arts and Creativity District.

The current Steering Committee includes: Carrboro Town Manager David Andrews; Recreation and Parks Director Anita Jones-McNair; Economic and Community Development Director Annette Stone; Planning Director, Patricia McGuire; ArtsCenter Executive Director Art Menius. 

Three other committee members also are serving as project consultants: ArtsCenter Board of Director member and Principal of Szostak Design in Chapel Hill, NC, Phil Szostak; Community and Economic Development Consultant Robert Donnan; and former Principal and Founder of Regional Technology Strategies, Inc., Stuart A Rosenfeld. 

Everyone is welcome to attend any or all of the community engagement sessions on June 26 for the proposed Arts and Creativity District. For more information, please contact: Anita Jones-McNair, amcnair@townofcarrboro.org.
You might also like:
Category: Press Releases