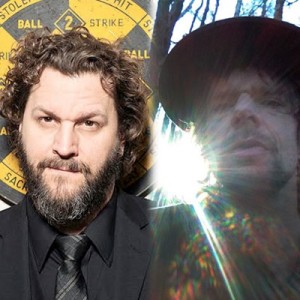 Kenny Roby and Michael Rank, two of the Triangle's finest band leaders, come together for an unforgettable evening of live music at The ArtsCenter on Saturday, June 28th at 8:00pm. Tickets for this show are $12 General advance, $8 Friends/Student advance, and $16 Day of Show.
For more information or to purchase tickets, visit: http://www.artscenterlive.org/events/kenny-roby-michael-rank/ or call the Box Office at (919) 929-2787. The ArtsCenter is located at 300-G E. Main St. in Carrboro.

Kenny Roby's life in music has gone from a musical journey to an odyssey, an intellectual and spiritual quest in which he has explored a wide array of musical styles and genres, absorbing them all and incorporating them into his art. Charting the continuum of that journey takes us to "Memories & Birds," Roby's latest album, an ambitious vision of a Southern past littered with provocative characters and the dark and forboding places they inhabit.

Engraved as "outlaw folk", "damaged country", "dead mountain music", and "alternative appalachian", Michael Rank's work under his russian roulette collected band, Michael Rank & Stag, has been marked as many things by many folks. His three albums (Kin, In The  Weeds, Mermaids) recorded and released in a fifteen month stretch came to roost in numerous Year's Best Lists and global inked posts. An impending 2014 release of his latest work, Deadstock, is next to be placed into his singular dust-fed landscape.
You might also like:
Category: Press Releases