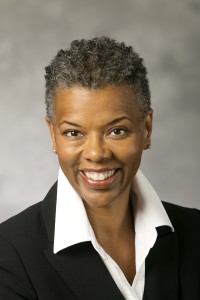 The ArtsCenter Announces New 
Interim Executive Director Noel James!
James brings joyful spirit, creativity and structure to The ArtsCenter
On her first day as interim director of The ArtsCenter, Noel James will hit the ground running. Fortunately, she has the leadership experience and boundless energy needed to create forward motion. Tuesday, September 9, 2014 will be James' first day leading the 40-year old Carrboro non-profit.
James is an experienced arts and cultural administration professional who has created and managed programs and events at arts and cultural organizations, educational institutions and municipalities in North Carolina, Maine, Rhode Island, New York, and Minneapolis, MN. Since January of this year, James has been interim arts education coordinator at The ArtsCenter.
In her role as interim director of The ArtsCenter, James will further improve its facilities and on-site programming, and work to expand its impact in the Orange County community. "I am thrilled to be working with the dedicated staff and board as we prepare for the next 40 years to present performances, art classes and arts residencies in the schools," James says.
"Everybody's excited about having her," says Jay Miller, board chairman. "She is well-rounded in the arts and has served many nonprofits in leadership positions." The ArtsCenter's Board of Directors unanimously chose James for the position.
"It's exciting to be part of well-established organization whose mission is to inspire creativity and to enrich the lives of people of all ages," says James.
James is an arts consultant and advocate across the Triangle and serves on the Durham Cultural Advisory Board's Public Art Committee and as vice chair of the Board of Directors for Kidznotes, a non-profit arts organization also in Durham. In Raleigh, she is a board member of the Triangle Martin Luther King, Jr. Committee.
Before moving to Durham in 2010, James served as the Associate Dean and Director of Multicultural Affairs at Colby College in Maine. She successfully engaged faculty, staff and students in arts programming on and off campus around issues of diversity. James earned a Bachelor's degree from the University of Minnesota and Nonprofit Management Certificate from Duke University.
You might also like:
Category: Press Releases