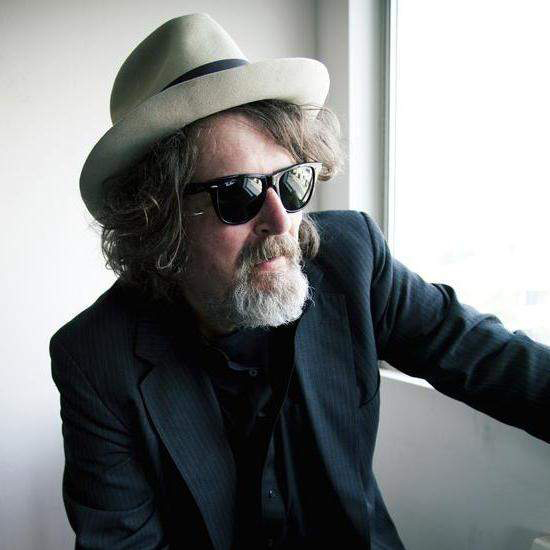 For 25 years Grammy-nominated singer-songwriter and producer Peter Case has mesmerized audiences from coast to coast, whether holding down a festival crowd, warming up the place for luminaries like Jackson Browne and John Prine or headlining his own nightclub shows. On Monday, October 13th at 8pm, he will perform live at The ArtsCenter in Carrboro.
Tickets are $12 General advance, $10 Friends/Student advance, and $15 Day of Show. For more information or to purchase tickets, visit http://www.artscenterlive.org/events/peter-case/ or call the Box Office at (919) 929-2787. The ArtsCenter is located at 300-G E. Main St. in Carrboro.
As leader of the Plimsouls, and as a member of the groundbreaking punk era trio the Nerves and duo the Breakaways, Case earned his four stars a long time ago, while new generations continue to discover his unique amalgam of sound (2010 saw successful reisussues on all three bands). His songs have been featured on the hit TV series True Blood, Friday Night Lights and Parenthood.
Playing a blend of vintage rock 'n' roll, blues, traditional and contemporary folk, and soul, he remains an original modern troubadour. He's passionate about writing songs and connecting to real audiences, no matter the size. He regularly tours the US, Canada, the United Kingdom, and Europe, and his hardcore fans everywhere bring a deep connection to the songs and to the artist.
Wig! His latest recording for Yep Roc was his eleventh solo album. The Case Files, his twelfth, was a compilation of rare and unreleased studio and live recordings, and was released on Alive/Naturalsound Records.
Peter Case's songs have been recorded by: James McMurtey, Dave Alvin, Chris Smither, Alejandro Escovedo, Robert Earle Keen, Hayes Carll, The Flaming Groovies, The Goo Goo Dolls, John Prine, Maura O'Connell and many others.
Peter Case has performed live on stage with: John Prine, Richard Thompson, Mavis Staples, Tom Petty, R.E.M., Merle Haggard, T Bone Burnett, Gordon Lightfoot, Sir George Martin, Steve Earle, Los Lobos, John Hiatt, Bobby Womack, Jackson Brown, Bonnie Raitt, Dave Alvin, John Doe, Phil Lynott, Stan Ridgway, and many others.
Here's what critics and fellow performers are saying about Peter Case:
"Listening to Peter Case's new album is a deliriously joyous experience." Ben Peterson, Popmatters, 2010
"Peter Case is one of the best songwriters of his generation. As a melodist, he is simply unsurpassable; the apparent ease with which he constructs a song is still boggling. A lot of music has flowed into his style: vintage rock 'n' roll and soul, the blues, traditional and modern folk. He's probably the only non-Irish songwriter who can introduce Celtic elements into his music without making me gag. (I vividly remember his early cover of "A Pair of Brown Eyes," which introduced me, and many others in town, to the Pogues.) The marvel is that all these elements nestle so comfortably against each other. The seams never show in a Peter Case song. – Chris Morris, LA City Paper, 2005
"….consistent excellence." -Robert Palmer, The New York Times, 1986
"I really like Peter Case. He is a great songwriter and a magnetic performer." -John Prine
You might also like:
Category: Press Releases