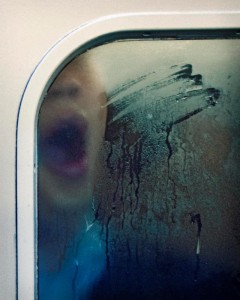 Ackland's latest exhibit, PhotoVision: Selections from a Decade of Collecting, will be on display from September 19, 2014 – January 4, 2015.
The Ackland Art Museum holds the leading collection of photography in North Carolina, one that has both regional and national significance. The Museum's broad and deep collection of approximately 2,000 photographs represents the entire history of the art form, from daguerreotypes and salted paper prints of the early nineteenth century to digital inkjet prints of the twenty-first century.
From the nearly 500 photographic works acquired by the Ackland in the last ten years, over 150 have been selected for PhotoVision. Organized by evocative groupings, the chosen works will present the myriad intents behind and effects of this powerful medium. Thematic sections will include Photography and Multiplicity, Sacred Spaces, Process and Product, and Staging the Image.
A substantial section will be devoted to a "daisy chain" of photography: approximately 50 photographs spanning a wide range of periods, techniques, subjects, and styles forming a continuous sequence, each one linked to its neighbor by a different visual association―a detail, a formal echo, a surprising parallel.
A dozen additional photographs will be on view in the Ackland's eight permanent collection galleries, juxtaposed in thought-provoking ways with African, Asian, and Western paintings, sculpture, and decorative arts.
Opening Celebrations – Thursday, September 18, 2014
Friends' First Look: 5:00-6:30 PM, Ackland Members may RSVP to Kate Walton
Members will enjoy wine, light hors d'oeuvres, and a 6:00 PM introduction to PhotoVision by Interim Director and Chief Curator Peter Nisbet.
Refreshments for the Friends' First Look provided by JuJuBe Restaurant and Piedmont Wine Imports.
Public Reception: 6:30-8:00 PM
All are welcome to celebrate the opening of PhotoVision.
Refreshments for the Public Reception provided by Whole Foods Chapel Hill.
For more information about the PhotoVision exhibit, visit: http://ackland.org/exhibition/photovision/
Also on view: Adding to the Mix 8: William H. Mumler's Mrs. W. H. Mumler, Clairvoyant Physician (1870s)
PhotoVision is part of Click! Triangle Photography Festival, October 2014.
You might also like:
Category: Press Releases