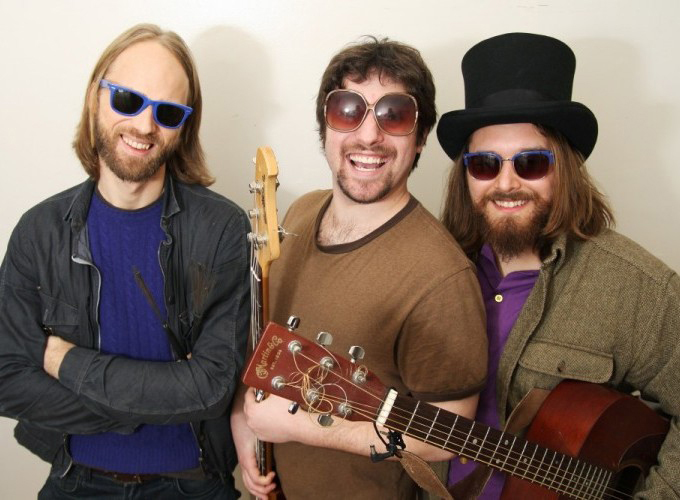 The next SuperFun show at The ArtsCenter, featuring the terrific trio, Rolie Polie Guacamole, will take place on Saturday, October 11th at 11:00am. Rolie Polie Guacamole started out in Brooklyn six years ago and has become a must see kindie band across the nation, with top picks by Boston.com, Time Out Kids NY, and Time Out Kids Chicago. Their high-energy interactive shows are a mix of funk, rock and folk music mashed into original tunes about natural living, eating healthy and staying active. The band's latest album Triathlon won a Parents' Choice Silver Award and a NAPPA Honor's Award. Rolie Polie Guacamole is a must see show for the family!
Tickets for the show are $8 for Youth (Children 2 & under Free!), $7 for Friends, $10 for Adults, and $32 for a Family 4-Pack. For more information or to purchase tickets, visit our website at http://www.artscenterlive.org/events/superfun-show-rolie-polie-guacamole/ or call the Box Office at (919) 929-2787. The ArtsCenter is located at 300-G E. Main St. in Carrboro.
For more information, visit http://www.kindiebooking.com/?gallery=rolie-polie-guacamole-2
This show is suggested for PreK-elementary and lasts approximately 45 minutes.
The SuperFun Series is supported in part by Chapel Hill Tire Co. Car Care Centers.
You might also like:
Category: Press Releases